Starting your work from home journey
The ultimate goal of working from home is to have jobs, tasks, work to do when home. Setting up an office. Having a goal to be a home worker. We need those jobs coming in, money flowing, to make it a viable option.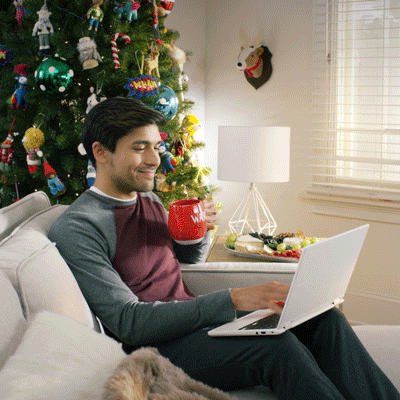 How do we get work? One question I know I have asked myself and I am sure you've wondered about that too.
In this post I want to examine 5 ways you can start earning money from home as a freelancer; a home working. If you're looking to start your income from your home office then carry on reading and try these for yourself.
Upwork, freelancer and other freelance websites
The first choice is quite an obvious one. There are a number of websites out there now that people advertise freelance work on.
You can sign up to these sites. Create a profile listing your skills. On some go through quizzes to prove your knowledge and get badges on your account.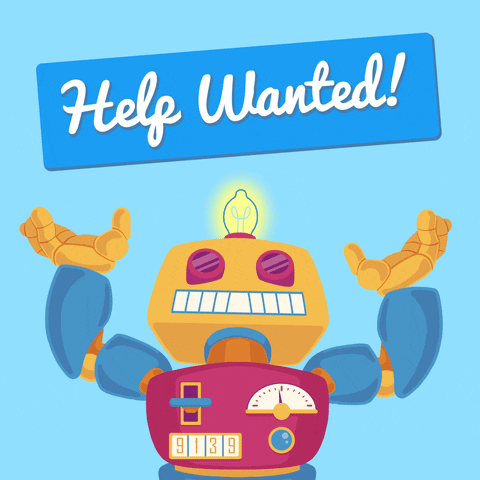 Ultimately, what they offer you to do, is to bid on posted jobs. If you are successful then you complete the work and earn the amount )minus the site's commission) you bid.
You have to remember that because this is an easier option to sign up for; there is big competition for jobs. A lot of skilled people sign up for these sites and bid on posted jobs.
So, in essence, you are competing with people that maybe listing skills more than you. You need to make sure you work hard on your profile to make the most appealing one.
You need to make sure that when you bid you need to create the best introduction letter. You need to make sure you shine; until you have lots of reviews under your belt.
When you get a lot of great reviews, then this makes your profile stand out from the rest.
So, this may be the obvious options to go to, but it may also prove to be the most difficult place to get started.
Advertise your services
Another option is to set up an account on sites where you can advertise your skills and services for payment.
One example and place to start is Fiverr.
Fiverr allows you to create an account and setup 'Gigs'. A gig is a job or task that you will complete for a fee; generally starting at $5, hence the name.
The way sellers of skills make money using Fiverr is upsetting. When someone decides they want your gig, you can have a number of up-sells of extra tasks you can do.
Anything from completing the task quicker to enhanced extras. As an example, you may offer a 1 page SEO report and then up-sell an SEO report for their entire website.
Another example is an up-sell of completing the task in 1 day if what you do is possible to complete in that small time frame.
The great thing about this way of earning is, that, your not relent of people accepting your bid for a job as your selling your skills and people come to you.
Fiverr is just one example of somewhere you can sell your skills, but there are other ways, which we will come to further down in this guide.
One positive of using a site such as Fiverr is it has an existing customer base. People got to Fiverr to browse and purchase. Spent that little bit of time to make sure your gig write up exceeds that of others with similar sales Offer something a little more, like quicker or extra elements.
Done right you will have a steady stream of small jobs, some with extra up-sell gigs.
Create an online course
Spend a little bit of that spare time and create an online course teaching skills that you know.
Believe it or not, we all have skills that we can teach. We can take that knowledge and produce an online training course.
Depending on the media of that course, you can advertise and sell it online. This can give two fold options. Firstly you have the money paid for the course.
Second is that you are advertising your skills on that subject. If this is a saleable skill then you are advertising your knowledge. To become a known expert in a skill that people want means people will spread your name.
In regards to the course, I would suggest doing a video course. You can register with a number of online selling sites, such as Udemy, who manage to advertise and the sales of your course.
As you own the rights to your course, you can advertise and sell it through a number of these sites.
One more thing to mention and think about. Once the course is created and uploaded – all income is passive. It will earn you day and night without any input or work from you.
Ask for referrals
Another easy to follow through opportunity for work is to ask for referrals from people you have worked with.
Sometimes we may feel like we're being too forward in asking for referrals, but if you have worked well and provided what that persons or company required; then they should be happy to give you referrals to other people or companies they know need similar work completed.
In some cases, if you did excellent work, referrals will happen with no need to ask for them. The highest praise is given to those that really excel in what they do.
There are many people out there, many businesses, that earn most of their work through referrals. So, this is the goal you should set for yourself. To excel in all the work you provide for a customer and then ask them to give you a referral if they know of anyone else looking for similar work.
Your goal in any work-related task should be to provide a service so good that they will refer you to others without your need to ask them.
Create YouTube videos
Checking the stats from this year, 2018, they estimate around 300 hours of videos are uploaded to YouTube every minute.
More interesting statistics from 2018 is that there are 1.9 billion YouTube Users and 30+ million active daily users (info taken from Omnicore Website).
Checking that link you will see many other interesting statistics. Now, you may think that you are competing with a lot of people and a lot of hours of content uploaded every minute.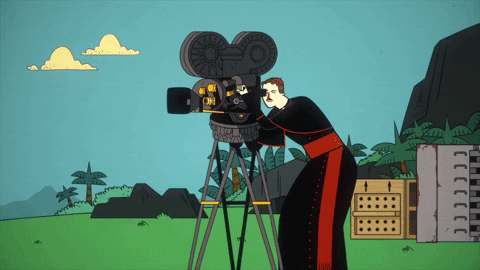 However, here are two things to think on. Firstly, it will cost you nothing to make a video. If you have a phone, a computer with a webcam or even a digital camera, there is your device for recording.
If you wanted to record the screen then there are many free screen recorders out there, or even live stream software such as OBS (Open Broadcaster Software).
So, costs you nothing. The second thing to think about is, if you only get like 0.0001%, that's 30 viewers per day. If you can convert even one of these per day then that is 30 new deals a month on average (depending on the month of course).
So, it costs you nothing and you have the potential to reach many new prospects. The best thing is that once the video is up, its passive. People will watch it at all times of the day.
The potential customer could find your video and decide to work with you while you're asleep.
If you're successful at your video creation, once past the followers' threshold you can even monetise your videos – read more on that at YouTube.
You read of many success stories on YouTube, but I hope this makes you realise that for a little upfront effort; its a great place to advertise your service.
Get advertising
The ideas in this post are the 5 top idea's I suggest when looking to get more work for you home office.
Some of these are actual money earning, but can also show off your expertise to potential clients. Doing all these should push your name into the circles of those looking to have work done that you specialise in.
To get work in your field, you need to be known for your work in that field – so giving away info in forums where people are looking should do that.
These aren't the only things you could do of course. For example, you could write an e-book – maybe either sell it or give it away for free through a site like Amazon.
Your website is another obvious way to draw in new customers. It may take a little more effort to get an exciting site that draws in people and is optimised for SEO – but over time the cost of doing this will pay back to you 10 times.
Following the ideas in this post, I hope, will help you move your business forward. I also hope it drives in the idea that there are many ways you can advertise your skills using existing forums for free.
I know you will be a success and please do leave comments on this post (another way to link back to your site) to tell us your ideas both successful or not.